For a Criminal Defence Solicitor in Edinburgh, call Paterson Bell Solicitors on 0131 225 6111 or contact us using the contact form below and we'll call you back. Our expert Criminal Defence Solicitors provide legal representation across Scotland. We are specialist criminal defence legal aid lawyers.
Police Stations
Police stations used for Edinburgh area residents are listed below. If you are requested, or enforced, to attend a police station by Police Scotland always make sure you contact a defence lawyer and discuss your case with them immediately.

Gayfield Square Police Station 2 Gayfield Square, Edinburgh, EH1 3NW
Corstorphine Police Station 28 Meadowplace Road, Edinburgh, EH12 7TZ
South Queensferry Police Station 13 Hopetoun Road, South Queensferry, EH30 9RB
Drylaw Mains Police Station 701 Ferry Road, Edinburgh, EH4 2TY
West End Police Station 3-5 Torphichen Place, Edinburgh, EH3 8DY
Leith Police Station 35-41 Queen Charlotte Street, Leith, EH6 7EY
Portobello Police Station 118 Portobello High Street, Edinburgh, EH15 1AL
Craigmillar Police Station 116 Duddingston Road West, Edinburgh, EH16 4UY
Howdenhall Police Station 9 Howdenhall Road, Edinburgh, EH16 6TF
Oxgangs Police Station 270 Oxgangs Road North, Edinburgh, EH13 9NB
Balerno Police Station 13-15 Bridge Road, Balerno, EH14 7AQ
St Leonards Police Station 14 St Leonards Street, Edinburgh, EH8 9QW
Wester Hailes Police Station 49 Dumbryden Drive, Edinburgh, EH14 2QR
Confidentiality Assured
Please contact Paterson Bell Solicitors in the strictest confidence and we will meet with you to discuss your case.
Contact our Edinburgh lawyers on 0131 225 6111 - 24 hours a day, 7 days a week - or email: crime@patersonbell.co.uk for an initial free consultation over the telephone.
Paterson Bell Solicitors are on the Legal 500 for Recommended Criminal Lawyers in Scotland.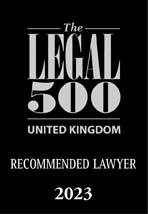 Contact: Edinburgh Office
Paterson Bell Solicitors

Location:

34 Blair St, Edinburgh EH1 1QR

Email:

crime@patersonbell.co.uk

Phone:

+44 (0)131 225 6111