Representation for those charged with a Sexual Offence
If you are accused of rape, historical sexual abuse, possession of illegal images of children, sexual assault or any sexual crime, we can help you. Our dedicated team of lawyers are here to advise and assist you. Contact Paterson Bell Solicitors immediately, as it is crucial we start helping you now.
This is a complex area of law and there are many sexual offences which are criminal. We help many clients in what can be the most difficult and terrible time of their life.
It is crucial you contact us as soon as possible if you are being accused of a sexual crime such as rape or sexual assault or child abuse or indecent image charges. We can advise about police interviews, how to deal with sexual offence accusations, and how to proceed in court if the case gets that far. Our lawyers are experienced in defending all types of sexual crimes. Iain M. Paterson has represented hundreds of individuals accused of sexual crimes.
Being found guilty or pleading guilty to sexual offences leads to significant consequences for the individual, such as registration as a sexual offender.
Charged with a Sexual Offence
No matter what the sexual offence allegation is, our experienced criminal defence lawyers are here to help you. We have years of experience in this area of law. From police station interviews, to court representation in the Sheriff Courts and High Courts, Paterson Bell Solicitors provide confidential and respectful advice throughout.
Experts in Criminal Defence
Paterson Bell Solicitors have a team of experts available to us to assist in the investigation and advice regarding any serious sexual offence allegation. No case is too big nor too small, we understand the fear that any allegation can bring.
Paterson Bell Solicitors are also on the Legal 500 list for Recommended Criminal Lawyers in Scotland.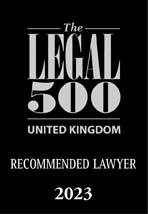 Confidentiality Assured
Please contact Paterson Bell Solicitors in the strictest confidence and we will meet with you to discuss your case.
Contact our Kirkcaldy lawyers on 01592 646600 or our Edinburgh lawyers on 0131 225 6111 or email: crime@patersonbell.co.uk for an initial free consultation over the telephone.