Representation for those charged with Breaching the Peace
If you are charged with a breach of the peace or an offence under section 38 of the Criminal Justice and Licensing (Scotland) Act 2010, Paterson Bell Solicitors can assist you. We can advise if the conduct is criminal or not. Don't delay, call Paterson Bell Solicitors today.
Breach of the peace is committed where the accused's conduct is severe enough to cause alarm to ordinary people and threaten serious disturbance to the community.
The crime of breach of the peace can be committed in a wide variety of circumstances.
In terms of section 38 of the Criminal Justice and Licensing (Scotland) Act 2010, a crime can be committed if you behave in a threatening or abusive manner, and the behaviour is likely to cause a reasonable person to suffer fear and alarm, and you intend your behaviour to cause fear and alarm or are reckless as to whether it would cause such fear and alarm. Section 38 is sometimes called a statutory breach of the peace.
Charged with Breaching the Peace
An argument may not be a breach of the peace, the conduct has to be criminal. This is, quite surprisingly, a very complex area of the law and is interesting to defence lawyers. You may think you are guilty of breaching the peace, but you may not be.
Shouting, swearing, aggressive behaviour, racist behaviour, fighting could all potentially be classed as a crime. It very much depends on the specific conduct and all of the circumstances.
Experts in Criminal Defence
Our expert criminal lawyers can advise you about the full consequences of any allegation of breaching the peace and any potential prosecution. Please contact us in the strictest confidence and we will meet with you to discuss.
Paterson Bell Solicitors are also on the Legal 500 list for Recommended Criminal Lawyers in Scotland.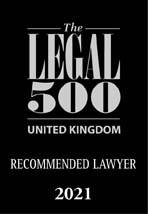 Contact David Bell or Martin McGuire for free and confidential advice about how we can help you, by telephone on 01592 646600 or by email: crime@patersonbell.co.uk.