Representation for those charged with Driving & Speeding Related Offences
Losing your driving licence could cost you your job, your house, or your family. We understand that. No matter what the road traffic offence - dangerous driving, careless driving, speeding, drink driving, driving without insurance, or driving without a licence - we are the go to road traffic lawyers.
Every day we represent individuals accused of road traffic crimes in breach of the Road Traffic Act. We save people's driving licences, and argue exceptional circumstances.
We can advise and represent on all aspects of road traffic law, from the worst case of death by dangerous driving, to drink driving, careless driving and speeding.
Charged with Driving Offences & Speeding Offences
Any road traffic allegation can be challenged. Legal aid is available for most types of road traffic allegations. We will provide a competitive quote to any individual charged with a road traffic offence. If you have been charged with a driving or speeding offence, contact us and we can give you a quote now.
No matter how bad it seems, Paterson Bell Solicitors can help. We provide pre-prosecution advice and full court representation. Our lawyers know road traffic law very well, and use their experience and knowledge to assist individuals who are charged with a road traffic offence.
Experts in Criminal Defence
We can advise you about the full consequences of any road traffic allegation and any potential prosecution. Please contact us in the strictest confidence and we will meet with you to discuss.
Paterson Bell Solicitors are also on the Legal 500 list for Recommended Criminal Lawyers in Scotland.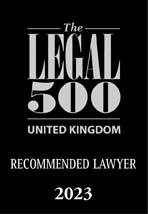 Confidentiality Assured
Please contact Paterson Bell Solicitors in the strictest confidence and we will meet with you to discuss your case.
Contact our Kirkcaldy lawyers on 01592 646600 or our Edinburgh lawyers on 0131 225 6111 or email: crime@patersonbell.co.uk for an initial free consultation over the telephone.