Representation for those charged with Drug Related Offences
No matter what the drug offence charges may be, Paterson Bell Solicitors can help. Our defence lawyers are experienced in representing clients accused of drug supply. Some of the cases we deal with are extensive and complicated, with surveillance and telephone evidence.
The Misuse of Drugs Act 1971 criminalises some drugs, for example heroin, cocaine, ecstasy, amphetamine and cannabis amongst many.
Our lawyers have experience in representing clients in some of most complex and largest drugs cases in Scotland. Iain M. Paterson successfully defended a sailor accused of importing £500 million worth of cocaine which was found in a ship in UK waters. Our lawyers pride themselves in detail, in large scale or small scale drugs case detail and preparation are important. We have the resources and the staff to fully prepare a drugs case, no matter how large or small.
Charged with Drug Related Offences
It is an offence for any person to import or export a controlled drug, to produce a controlled drug, to supply, offer or be concerned in the supplying or offer to supply a controlled drug to another. It is also an arrestable offence for a person to have a controlled drug in their possession.
We can provide a clear strategy regarding any charges or prosecution for supply of drugs. Our defence lawyers will thoroughly prepare and advise you regarding your case. We look at lawfulness of searches, lawfulness of the surveillance, whether the evidence is admissible or not. No stone is left unturned in our enquiries.
Experts in Criminal Defence
Our experienced criminal defence lawyers can advise you about the full consequences of any drugs offence allegation, and any potential prosecution. Please contact us in the strictest confidence and we will meet with you to discuss. Call or email. Don't delay, contact Paterson Bell Solicitors today.
Paterson Bell Solicitors are also on the Legal 500 list for Recommended Criminal Lawyers in Scotland.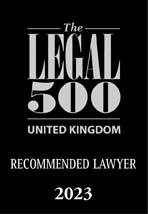 Confidentiality Assured
Please contact Paterson Bell Solicitors in the strictest confidence and we will meet with you to discuss your case.
Contact our Kirkcaldy lawyers on 01592 646600 or our Edinburgh lawyers on 0131 225 6111 or email: crime@patersonbell.co.uk for an initial free consultation over the telephone.