Representation for those charged with Murder or Culpable Homicide
If you are charged with murder or culpable homicide, Paterson Bell Solicitors can help you. We have very experienced lawyers who will prepare your defence and ensure that your case is fully prepared for trial. Iain M. Paterson has represented many individuals accused of murder in High Court trials, and David Bell has prepared and investigated many murder cases.
We are leading experts in the investigation of murder allegations. Any criminal case is extremely important to us.
Charged with Murder or Culpable Homicide Offences
If you acted in self defence, or were provoked, or it was an accident, you can trust us to make sure your defence is before the jury. Don't delay, call Paterson Bell Solicitors.
If you need a lawyer for a police interview, we will attend with you day or night and advise of your rights. In many cases, police interviews can be a significant part of your defence. It is crucial you receive the correct advice prior to and during any police interview. We can be there for you, anywhere in Scotland.
Murder is committed when the accused has killed someone with an intention to kill, or acted with 'wicked recklessness'. Culpable homicide may be committed when the accused has caused loss of life through wrongful conduct, but there was no intention to kill or no 'wicked recklessness'. The accused may have been provoked or their conduct may not have been so reckless to constitute 'wicked recklessness', but remember, accidents can happen and any accused must have the evil intention to commit a crime before being guilty.
Iain Paterson has represented many individuals accused of murder. Paterson Bell can help you or your family member from the start to the conclusion of the case. We will attend the police station with you for interview, represent you at the first calling of the case all the way to the High Court. We are a team of highly qualified experts and provide clear advice throughout.
Experts in Criminal Defence
Our experienced criminal defence lawyers can advise you about the full consequences of any murder allegation, and any potential prosecution. Please contact us in the strictest confidence and we will meet with you to discuss. Call or email. Don't delay, contact Paterson Bell Solicitors today.
Paterson Bell Solicitors are also on the Legal 500 list for Recommended Criminal Lawyers in Scotland.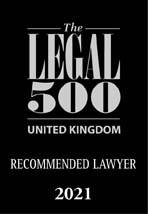 Contact David Bell or Martin McGuire for free and confidential advice about how we can help you, by telephone on 01592 646600 or by email: crime@patersonbell.co.uk.